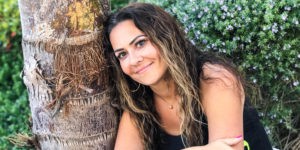 Do you ever feel like you are living in crazy town?
Do you ever feel like others around you are making crazy decisions?
Do you ever look back and think, "I could have responded better in that situation?"
I have answered yes to all these questions.
What if you could catch yourself in the act of your own version of crazy before it had a negative outcome?
What if you could see your patterns, the ones that do not serve your highest good and change them?
I believe that we all live with our own version of crazy town and it is our job to have the moxie to move out!
I cannot watch the news anymore because it is filled with crazy town – thoughts, feelings, emotions, and experiences that promote fear, hatred, anger, jealousy, envy, guilt and shame. It pry's on our innate need to connect, to be seen, to be heard, to be loved and twists it into something dark. Every once in a while there is a news piece that is uplifting; even those in the media want to see the good. But what happens, when your community becomes the news? When you cannot escape the nightmare, because it is at your door?
I live in Saugus, Santa Clarita, CA
There was no escaping the pain, heartache, fear, and uncertainty our community faced. I find myself randomly crying still, two weeks later. It feels like a dream…and not a nice one.
What happens when you do not have the answers, no matter how far you dig into your creativity, but you seek after one anyway?
For me, I write. I speak. I share. This is how I heal, how I find the good, how I process. Maybe it can help you too?
I am a Mother to six AMAZING human beings ages 19- twin 8 year olds, and a second Mom to thousands more. I have run a nonprofit summer camp for children impacted by HIV or AIDS for over 20 years. I have served the toughest of tough kiddos and seen pure love and joy come from the darkest of circumstances. I have seen what happens when a camp community, with a common bond, comes together in love, openness, and optimism…even in the shadow of the given experience. Therefore, I know it is possible.
I have spent over a decade hosting HIV education in some of the most challenging and deadly schools in the nation, where metal detectors are the common place, the student body cannot gather in one place (as in an assembly) because the risk for violence is too high, where many of the freshman who come in do not make it to their Senior year due to drop out rates. Where teens walk to school with the knowledge they will probably hit confrontation.
People…we all live in crazy town, from the suburbs to the inner cities, to the countryside.
Can we hop on the train and leave this state of being?
I believe we can, I believe we can transform this land and truly evolve into something new … because there is no going back.
There is only forward.
What kind of forward is the question we get to ask ourselves now…and every moment of everyday.
How am I showing up right now, in this moment?
Am I in crazy town?
Am I hurting another person or myself?
Am I using my talents, skills, strengths, and interests to bring more peace, love, and prosperity to others?
Am I filling a need with my essence?
We each have our own flow, our own path. Sometimes that includes being in the sorrow, the pain, the heartache. And man, while I know it is part of the process…it does suck.
There is growth in the pain, if we choose to see it. We might not be able to see it right now, and that it okay. For now, while in the uncertainty, I hold on to hope and grace.
I give myself, and my country grace.
To me, Grace = Space.
I am but one person, doing what I can, within my circle of influence. I have hope that it will have the ripple it needs to impact whomever needs it, in a positive way.
I give my country space to turn this large ship around; even if it is slow moving. I trust the right people, in the right positions, will eventually choose love over fear.
I give myself grace as I work towards showing up with more love, regardless of the experience I am in. I control me. I control my thoughts, my feelings, my emotions, and my experiences. I get to choose to see some good in the face of heartbreak…even though I sit here crying and heartbroken. I get to see a community coming together in a powerful way. I see the human spirit cannot be broken, even when our hearts are hurting.
We are empathy.
We are love.
Love is not always roses and chocolates. Sometimes, it is being able to see something good in something tragic.
I get to hear my son, a Sophomore at Valencia High, just a few miles from Saugus, tell me how he appreciates his English teacher who gave him the permission to feel however he does about the tragedy. As his teacher explained it, "If we were in an earthquake, and Saugus is the epicenter, we all feel the impact."
School violence is not new. It is just new to us out here in the Suburbs. We now know first hand, the pain and fear the Mothers in the inner cities of America feel everyday. We now have empathy on a whole new level. If we can come together as a community, on a miro scale, we can come together on a macro scale.
I do not know the answer to stop this from happening over and over again. It might be gun reform, it might be improved security, it might be making social and emotional curriculum mandatory in all schools K-12, it might be something none of us are even thinking about yet.
We need to be able to pull ourselves out of Crazy Town long enough to collaborate across all social, economic, and political systems to find REAL ways to evolve out of this hot mess we are in today. When we can do this with an intention of answering the question, "No B.S. What's it gonna take?" (Credit: The Bilyeu's)
Then, we need to EXECUTE. We can be free from this pattern of violence in our lives!
If we cannot shift, we will find our country in this pattern of crazy town for decades to come.
We can start by making individual choices to show up wholeheartedly. Lets choose gratitude, service, grace, love, hope, compassion in each moment and allow others the space they need to recognize their own crazy and shift.
When crazy meets crazy, there is never a positive outcome. Someone needs to be anchored in love and if that can be you, please choose it. If not, I understand, and I will be patient.
I choose to live in flow. I hope you do too. It starts with you and me, and our circle of influence. The ripples will be felt, I promise. No B.S., What's it gonna take to stop the violence in our schools? Answer that for yourself, and execute.
I choose to show up with love everyday for my family and my circle of influence. What small step can you take? Now, go and do.
With Love, Eva Payne