Let's Flow!
Let us Motivate. Let us Teach. Let us Grow.
Finding FLOW: Lessons learned from serving HIV impacted youth
This topic is ideal for young people, entrepreneurs, and women. Participants will learn techniques for finding and living in a state of flow through narrative stories based in courage, openness, and optimism, and leave motivated to make a difference in their own life and in the life of others.

KEY TAKEAWAYS

1) How courage and vulnerability build self-esteem and community
2) Increasing openness towards others leads to more joy and improved quality of life
3) Looking for the good in any situation increases ones optimism leading to life longevity
Let FLOW Lead: Live with purpose, meaning and no regrets
This topic is aimed at Millennial's, Gen Z, entrepreneurs, and decision-makers. Participants will see how utilizing their own strengths, talents, and interests maximizes potential and purpose, and discover the aim of filling needs through open collaborations lead to increased quality of life personally and professionally.
KEY TAKEAWAYS
1) Utilizing ones own intuition and discernment leads to synchronicities and increased joy
2) Filling a need leads to a life of deeper meaning and fulfillment
3) Creative collaborations lead to increased flow and successful project outcomes
Crazy Town: Navigating the chaos of life towards more flow
This topic, ideal for young adults, students, leaders, and decision-makers, introduces the concept of "Crazy Town" and what happens when we lose control of our thoughts, feelings, and emotions creating experiences of chaos. Participants will learn techniques to approach the challenges they will face personally and professionally, so they can live with increased flow leading to an improved quality of life.

KEY TAKEAWAYS

1) A framework for recognizing and responding to the challenges that spring up in life
2) How to respond to the inner critic with love and courage to increase ones daily flow
3) How to avoid being triggered by other people's reactions and responses to challenges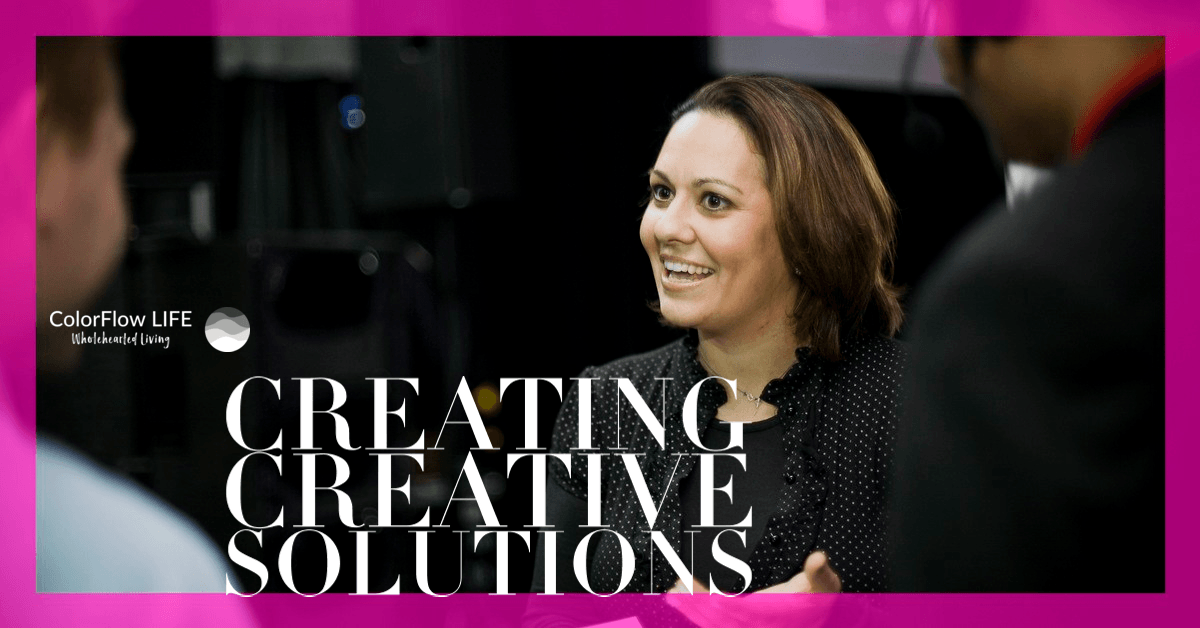 Motivate. Learn. Grow.
Eva has been speaking on stages since she was 19 years-old in the late nineties. She began as a co-host of the #1 ranked morning show in a city of 200,000 people. From there she was a key note speaker at D.A.R.E. graduations and high school motivational assemblies. Through her nonprofit, she has educated thousands of high school and college students at school wide assemblies around the subject of HIV/AIDS. Eva began sharing her theories of FLOW to audiences of young people since 2018 and began a podcast in 2019. Today, Eva speaks about how we can live in flow, as individuals, small groups and larger communities.
Other Services
We offer an online academy, one on one coaching, a community facebook group, and an online subscription program to assist you to find and live in more flow!
SET 2 LOVE Academy
The online academy teaches courses on how to live a more fulfilled life in flow. The 6-week courses are self-paced, designed in 30 sessions (five per week, over six weeks) each session is 20-minutes of an audio class (think podcast), covering one main idea and one main action item to lead you closer to living in FLOW. The course offers a deeper dive into the concepts covered in the book, "Ideas to Human Better", which are: LOVE, FEAR, SELF, FLOW, The FLOW Life Funnel, Crazy Town and other leadership tools to assist you in obtaining the life of your deepest hearts desires. There is a system for discovering what will bring you the most joy, and these online courses will walk you through the tools to unleash your potential for the greater good.
Mindful Monday's
Each Monday we (the ColorFlow community) work to practice Mindfulness through grounding activities. We invite others to do these activities with us. Our goal is to create stronger human connections with one another, wake up to our own truths, feelings, and way of being. We practice living open, finding the value in all things, and continuing to seek evolution that resonates with our souls. Join the Monday Mindful Movement by simply starting something in your community or simply with yourself, your friends, your family and/or your co-workers.
1:1 FLOW Life Coaching
My specialty is young women who are eager and ready for whatever the next chapter brings! The ideal client is ambitious, fun, flexible, and more than likely … totally confused on where to go next. I work with men and women age 13 and up, one-on-one to help them discover and implement FLOW into their life. Similar to traditional "Life Coaching", we meet via zoom or phone call for 30-90 min sessions to connect. I am a strategist and together, we work to develop out your FLOW Life Funnel. This is a model I created after I dissected what made me so successful as a young entrepreneur. I then matched it up against some of todays most successful business owners, creators, and influencers, thus creating the "FLOW Life Funnel". In addition, I listen to your challenges and successes. From there, my own intuition kicks in and the resources, possible ideas, and support comes flowing in. I may text you a great video, quote, or simply offer an array of possible techniques to help you increase your own intuition and discernment. I truly believe all the answers you have ever wanted or needed are already inside of you. I believe the universe has your back and when you can start to see the synchronicities for yourself, you learn to trust your own choices, stand in your own truth, and approach each day with bliss! Reach out!
SET 2 LOVE FB Group
 Join our facebook group and the movement to come from a place of love in all that we do. We know life has many challenges, and finding the good is not always easy. When we support one another by staying SET 2 LOVE in each moment, we live in flow. This facebook group offers a community of like-minded individuals sharing positive ideas to move one-self and humanity forward towards a positive evolution.
Kindle Your Idea
This course, ideal for young adults, leaders, and entrepreneur's, taking them through a 10-week course exploring what it takes to launch a successful nonprofit or for profit company. Participants will go the first few miles of marathon that is creating a business from an idea into fruition and decide whether or not the idea has enough positive energy and flow to go the distance. KEY TAKEAWAYS 1) Knowing your why and how that creates a mission driven company 2) How courage and collaboration lead to a higher rate of conversion 3) Progress over perfection leads to inspiration, creativity, and growth